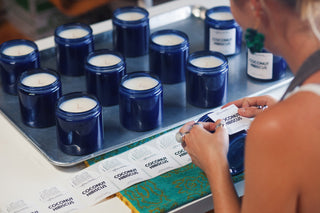 order 20 units + get 20% off!
we love that you love our products! order 20 or more of the same size and scent of one our home fragrance products, and you'll get 20% off your order.
all of our home fragrance products are handmade with top quality ingredients at our studios in california. whether you're looking for a corporate gift, or just want to stash a supply of your favorite scent, we're here to help.
interested in giving your bulk order a custom label? we do that too. provide your own or work with us to design exactly what you need.
if you have any questions or need additional information, please reach out to us at hello@oftenwander.com.